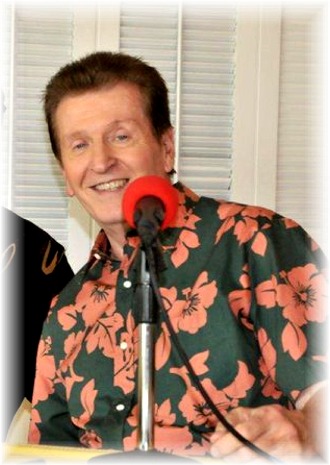 Aloha Joe, internationally-known Hawaiian radio personality,
has been in love with Hawaii for as long as he can remember.

He Is an EMMY AWARD winning Producer, Writer,Composer who also worked for many year
Producing, developing and announcing television game shows.

When the opportunity to produce a Hawaiian music program arose,
he jumped from network television to radio becoming the on-air personality behind
The Aloha Joe Radio Show on the Aloha Radio Network (ARN) since 1994.



(See all of our current stations)
Since 2002 Joe has been producing Hawaiian music compilations. To date, he has produced albums for
Cord International, his own company and one single you can only hear on Friday, "Happy Aloha Friday T.G.I.A.F."
Many of these albums have won Hawaii Music Awards!

Each week, the Aloha Radio Network is one of the top-rated Hawaiian music outlet on the Internet.
Aloha Joe's "live," daily shows, are heard worldwide by the largest audience for
Hawaiian music anywhere. The Aloha Radio Network has expanded to include eight (8)
specialized stations - Relaxation Island - Pacific Jaz - Slack Key Island - Tiki Radio - Ukulele Island
Steel Guitar Island and our 24/7/356 Hawaiian Hotliday music station, "Aloha Joe Christmas."

Currently, Aloha Joe TV is also finding an ever-expanding
Planet wide audience.


During past holiday seasons, Aloha Joe's Christmas Hawaiian Style, consisting of over 300 hours of
holiday music all by island artists garners even greater listener numbers.

<><><>
Aloha Joe ® was born in St. Louis, Missouri.
Soon after high school, he moved to New York and then to Los Angeles where he graduated from
California State University, Los Angeles with a Bachelor of arts degree in Theatre Arts. Aloha Joe's
wife was born and raised in Hawaii and is a great supporter of Hawaiian music.
Joe has worked in almost all phases of the entertainment industry.
He has written, created, and produced television programming for all of the major networks.
He's worn many show business hats; producer, director, choreographer, writer, announcer, and performer.
He has written music for television, nightclub singers and is currently working on several new musical projects.
Aloha Joe and Brittni Paiva wrote the song, "Dreaming of Hawaii," which appears on the album
Aloha from Paradise.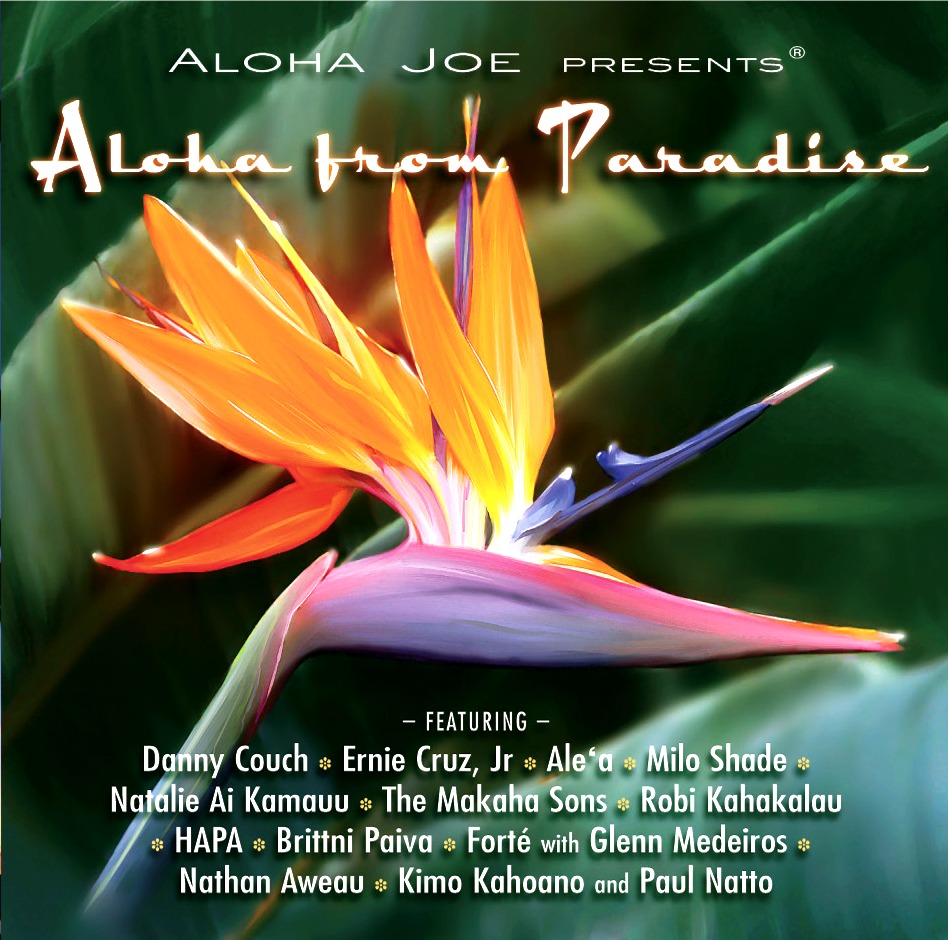 Most recently, Aloha JOE began writing again. His novels are available as both
e-books and paperback. CLICK THE COVERS TO READ THE SYMOPSIS.
| | | | | |
| --- | --- | --- | --- | --- |
| | | | | |
| Never Too Old for Love | Family Lies | She Works with Killers | Honorable Assassin | |
<>
J.E. DUKE WEBSITE
Read the synopsis of his lastest books!