ALOHA JOE'S HAWAIIAN CRUISE 2023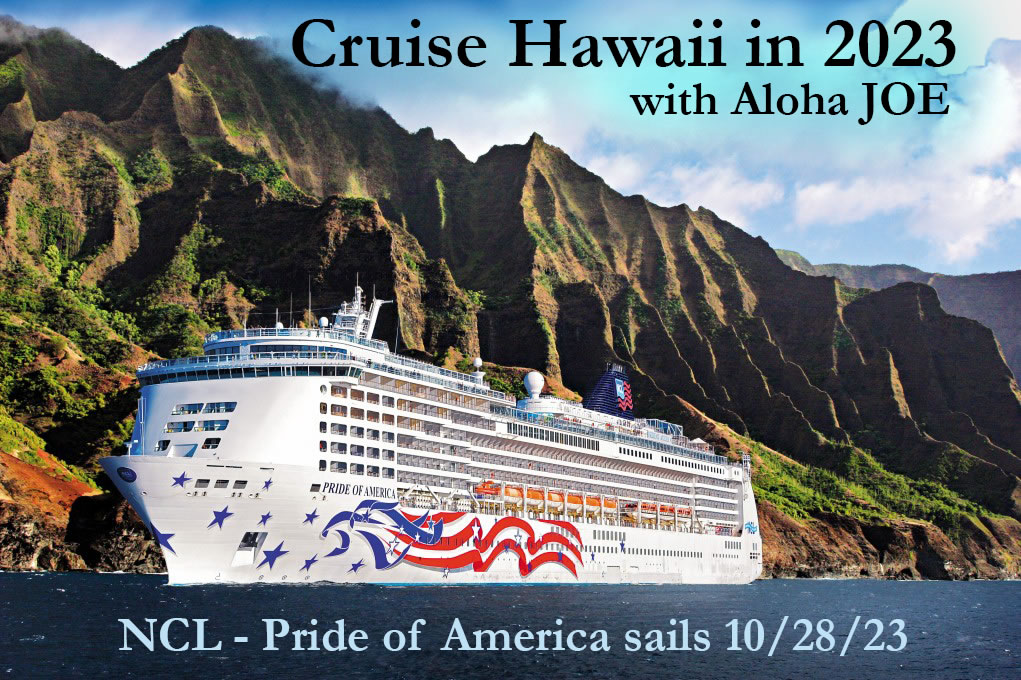 You fly into HONOLULU.  That's where our 7-Day cruise begins.
Plan to fly over at least ONE-TWO days before the cruise
and attend our PRE-CRUISE PARTY!
The party will be in Waikiki Friday October 27th
(Time and Place TBA)
<><><><><>
Saturday October 28th we board the Pride of America.
At 7 PM we sail to MAUI – arriving in time for Sunday breakfast. The ship stays in port overnight, and late Monday we head to KONA for some fun in the sun.  That evening we sail around Hawaii island and stop in HILO.  We'll take a bus tour there, and leave Hawaii Island late in the day.  We travel to KAUA'I where we once again stay overnight.  The cruise ends as it started in Honolulu.  We see a lot of the islands, have fun onboard,
eat and drink up a storm…if that's your thing.
?? QUESTION FROM TRAVELERS ??
Which package did I select A or B?
We took package "A"
OTHER QUESTIONS ASK DONNA
donna@cruiseandtravelexperts.com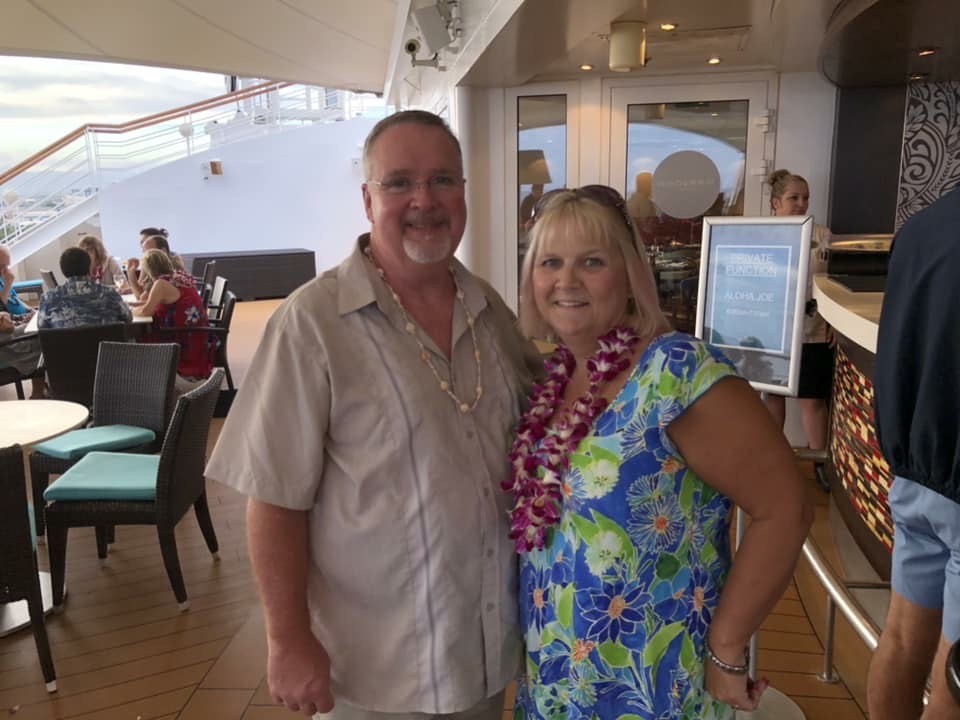 OUR CRUISE LADY - DONNA & HER HUBBY
DONNA'S EMAIL
donna@cruiseandtravelexperts.com
PRIDE OF AMERICA CABINS
ALL PRICES BASED ON DOUBLE occupancy
DEPOSIT - $250 per CABIN- DUE SOON



BALCONY CABIN
Balcony (BB)- $3029 per person




OCEAN VIEW CABIN - ASK DONNA FOR PRICE
donna@cruiseandtravelexperts.com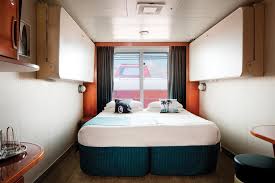 PARTIAL OCEAN VIEW CABIN
Obstructed Ocean View (OK)- $2354 per person
DEPOSIT - $250 per CABIN - DUE SOON



INSIDE DOUBLE CABIN
Inside (IA)-$2177 per person
DEPOSIT - $250 per CABIN - DUE SOON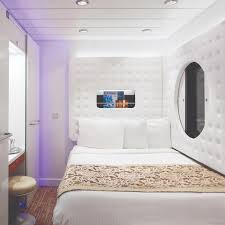 ASK DONNA FOR RATES IF A SOLO CABIN IS AVAILABLE.
donna@cruiseandtravelexperts.com

THE PRICES INCLUDE:
Stateroom accommodations, port charges and taxes, all meals on the ship,onboard entertainment, access to all the ship's facilities and daily activities, (GRATUITIES INCLUDED)

SELECT YOUR PACKAGE A OR B
(PACKAGE A)
Hawaiian Beverage (gratuities not included)
2 nights Specialty Dining (gratuities not included)
250 minutes of Internet
$50 Shore Excursion credit per port
If you pick this package, then $154.40 in gratuities
will be added to above pricing.

(PACKAGE B)
$50 shore excursion credit per port
250 minutes of Internet
10 Photos package (per cabin)
$100 on board credit (per cabin)

THESE CAN BE ALSO BE ADDED
Insurance (standard) is extra and can be added
Inside-$179 pp
Ocean view-$179 pp
Balcony-$260 pp